Fast Charge Anywhere with the vivo Y73's Lightning-Fast 33W FlashCharge Technology
The vivo Y73 is a smartphone that has recently been introduced in the Pakistani market. Boasting a sleek and modern design, this device exudes style and functionality. Its impressive build quality and attention to detail make it an excellent choice for those seeking a high-quality smartphone without prohibitive costs.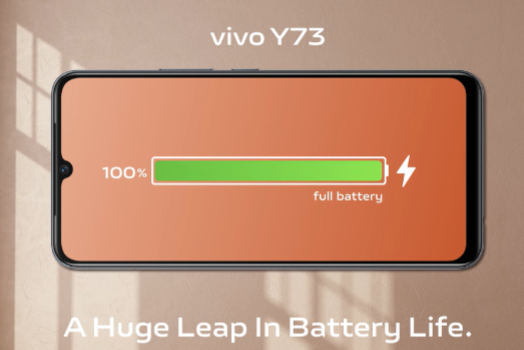 With two colours available to cater to diverse consumer preferences, this phone is a versatile option that offers both, an aesthetic appeal, and a superior performance. Designed for casual and power users alike, the vivo Y73 delivers an optimal experience that addresses a wide range of needs. For those looking for a high-performance smartphone that is also fashionable, the vivo Y73 is a compelling choice.

Let's take a closer look at the features of this impressive smartphone.

Designed for High Productivity Performance

The vivo Y73 is a powerful smartphone with a 4000mAh battery that can keep up with any fast-paced and active lifestyle. Our team conducted a comprehensive battery test, and the results showed that the smartphone's battery performance was impressive and lived up to our expectations.

The vivo Y73 supports up to 33W FlashCharge which is a significant advantage for users who are always on the go. This means that even if you forget to charge your phone overnight, you can quickly get enough battery with just a short charging session.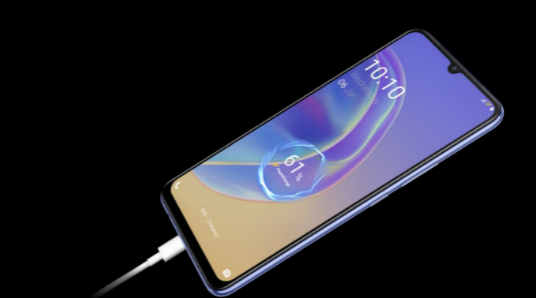 The vivo Y73 offers ample storage space with its 8GB RAM and 128GB internal storage capacity, allowing users to store many files, apps, and media files without the need for frequent data management.

In addition to its impressive storage capacity, the vivo Y73 also offers a unique gaming experience through its Multi-Turbo Ultra Game Mode. This feature enhances the smartphone's performance during gameplay, providing users with a winning advantage in their favourite games.

Overall, the vivo Y73 is an excellent choice for gamers who want a smartphone that can keep up with their demanding needs and offer an enjoyable gaming experience.

Perfect Design and Durable Build

The vivo Y73 boasts a stunning 6.44-inch AMOLED display that provides vivid, true-to-life colors and deep, rich blacks. With an ultra-high-resolution of 2400 x 1080 pixels, the display offers sharp and clear visuals, making it perfect for watching videos, browsing social media, or playing games.

Additionally, the smartphone's 7.38mm ultra-slim body design makes it lightweight and comfortable to hold, while also adding to its aesthetic appeal. The combination of the AMOLED display and the slim body design offers a premium viewing experience. Whether you're streaming your favourite TV shows or browsing through your photo gallery, the vivo Y73's display and design are sure to impress.

The vivo Y73 is available for users in in two stunning colour options Roman Black and Diamond Flare. The Roman Black variant offers a classic and timeless look while the Diamond Flare is a more unique and eye-catching design.

Experience Great Quality Photography

The vivo Y73 is equipped with a powerful 16MP front camera that is designed to capture stunning selfies. The camera also boasts advanced enhancement features such as Super Night Selfie which enables you to capture clear and bright selfies even in low-light conditions, while the Portrait Lighting feature allows you to experiment with different lighting effects to achieve the perfect selfie and make the selfie game strong.

The vivo Y73 also features a powerful 64MP AF Camera that is supported by a 2MP Bokeh Camera and a 2MP Macro Camera. The 64MP AF Camera captures stunning photos with exceptional clarity and detail, making it perfect for capturing landscapes, portraits, and everything in between. The camera also features advanced technology features like with the 4K Video Recording, you can capture high-quality footage that is perfect for sharing on social media or watching on a larger screen.

The Eye Autofocus feature ensures that your subjects are always in focus, even when they're on the move, while the Ultra Stable Video feature helps to reduce shakiness and blur in your videos. Whether you're capturing photos or videos, the vivo Y73's rear camera is designed to deliver exceptional results every time.

If you're in the market for a new smartphone, don't miss out on the opportunity to get your hands on the vivo Y73. With its powerful performance, stunning camera, and sleek design, the vivo Y73 is the perfect smartphone for anyone who wants a device that can keep up with their fast-paced lifestyle.

Get your hands on the vivo Y73 today and experience the power and beauty of this impressive smartphone for yourself.

Total Views: 251