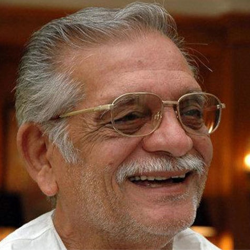 Gulzar Poetry - Gulzar Shayari allows readers to express their inner feelings with the help of beautiful poetry. Gulzar shayari and ghazals is popular among people who love to read good poems. You can read 2 and 4 lines Poetry and download Gulzar poetry images can easily share it with your loved ones including your friends and family members. Up till, several books have been written on Gulzar Shayari. Urdu Ghazal readers have their own choice or preference and here you can read Gulzar poetry in Urdu & English from different categories.
Gulzar Poetry - Gulzar is a big name among the poets of current era. His real name is Sampooran Singh Kalra. He was born in 1934 at Dera, Jehelum in the Kalra Sikh family. The best part about Gulzar is that he not just writes in Urdu but also in Punjabi, Hindi, Braj Bhasha, Haryanvi, Khariboli, and Marwari. When talk about his life events, Gulzar once encountered two translations of the works of Tagore which Gulzar recounts as one of his life's turning points. Gulzar Poetry is heavily influenced by the rendezvous of routine life and struggling times. After partition, he had to quit studies while migrating to Pakistan and having to support his family, financially.
Henceforth, Sampooran took up many small jobs in Mumbai to eke out a living, including one at a garage at Vichare motors on Bellas is road. There he used to touch up accident-damaged cars by mixing shades of paint, or in his own words "I had a knack for colors". In an interview with Rajyasabha TV, he recounted enjoying his work as a painter as it allowed him a lot of time to simultaneously read, write, attend college and be involved with the PWA (Progressive writers association). Starting his poetry career, He was rebuked by his father but in which world can a poet be ceased.
Talking about his overall career attempts, Gulzar has achieved a position of well-celebrated Indian poet, lyricist, writer, and film director. He got his first break as a lyricist in Bimal Roy's Bandini (1963). A few of his films as a writer include Do Dooni Chaar (1968), Khamoshi (1970), and Safar (1970) Anand (1971), Guddi (1971), Bawarchi (1972), Namak Haraam (1973). Gulzar made his directorial debut with Mere Apne (1971).
Gulzar Sahab is an highly acclaimed Indian Urdu poet who has been associated with Bollywood industry since two decades. Gulzar Sahab Shayari is deep and heart touching and soothing to conscience ears.
Gulzar Ghazal &Nazms usually comprises of Urdu and Punjabi languages along with several dialects of Hindi. His popular work includes Braj Bhasha, Khari boli, Haryanvi and Marwari. Gulzar Shayari is in Triveni type of verses.
His poems comprise of three published formats namely Chand Pukhraaj Ka, Raat Pashminey Ki and Pandrah Paanch Pachattar. He has also written some interesting short stories that are published in Raavi-paar and Dhuan. Recently as a part of peace campaign between India and Pakistan Gulzar wrote "Nazar Main Rehte Ho", recorded in the melodious voices of Rahat Fateh Ali Khan and Shankar Mahadevan. Gulzar Ghazals include Jagjit Singh's Marasim and Koi Baat Chale.
Gulzar Famous Proses:
Here are the famous proses of Gulzar
Saans Lena Bhi Kesi Aadat Hai
Jiiye Jana Bhi Kya Ravaayat Hai
(This prose is from the poem Saans Lena Bhi Kesi Aadat Hai)
Bite RishteTalash Karti Hai
Khushbu GhuncheTalash Karti Hai
(This prose is from the poem Bite Rishte Talash Karti Hai)
Aisa Khamosh To Manzar Na Fana Ka Hota
Meri Taswir Bhi Girti To Chhanaka Hota
(This prose is from the poem Aisa Khamosh To Manzar Na Fana Ka Hota)
Aankhon Mein Jal Rahaa Hai Kyuun Bujhataa Nahin Dhuuan
Uthataa To Hai Ghataa Saa Barasataa Nahin Dhuaan
(This prose is from the poem Aankhon Mein Jal Rahaa Hai Kyuun Bujhataa Nahi Dhuan)
Which are the famous poetry books by Gulzar?
His book of stories for children called Ekta received an award from the National Council for Education, Research and Training. Recognizing his decent contribution to Urdu literature and Hindi Cinema, Gulzar Sahab was awarded "DadasahebPhalke Award", the highest award in Indian cinema. Names of some famous poetry books by Gulzar are mentioned below:
• Pichhle Panne
• Rawi Par
Access the page dedicated to Gulzar Poetry, Shayari, and Ghazal. You can read and share Gulzar poetry complete collection online on HamariWeb.
Read, share, and dedicate your favorite Gulzar Shayari verses to your family and friends on social media platforms.
You can also read the poetry of famous poets such as Ahmad Mushtaq, Hasrat Mohani, Meer Anees, and Jigar Moradabadi etc.