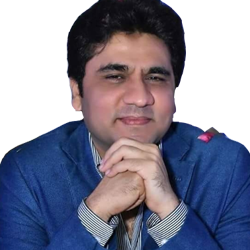 Wasi Shah Poetry, Shayari & Ghazal Poetry allows readers to express their inner feelings with the help of beautiful poetry. Wasi Shah Poetry, Shayari & Ghazals shayari and ghazals is popular among people who love to read good poems. You can read 2 and 4 lines Poetry and download Wasi Shah Poetry, Shayari & Ghazals poetry images can easily share it with your loved ones including your friends and family members. Up till, several books have been written on Wasi Shah Poetry, Shayari & Ghazals Shayari. Urdu Ghazal readers have their own choice or preference and here you can read Wasi Shah Poetry, Shayari & Ghazals poetry in Urdu & English from different categories.
Wasi Shah Poetry - Wasi shah is famous poet among youth for his romantic poetry. He is a Pakistani Urdu poet, columnist, writer dramatist, anchor and actor belongs to Sargodha. He started his career by acting in his own-scripted drama serials. He left acting after realization of his love towards poetry in order to pursue his career in it.
There is depth and patience in his personality, and he is a man who loves and respects. In the modern age, when there are many TV channels, and its connection with the book seems to be less, in this age, the development of poetry is one of the best virtues of Urdu language. Young people do not like poetry because the language is dense, but Wasi Shah poetry in Urdu language has developed so much that people read his poetry books. He has a special place in the world of romantic poetry, which is very popular among the youth. Wasi Shah is the most recognizable face of the current generation of Pakistani poets. His poetry is deeply romantic and leaves a sweet sadness around us
His poetry is heart touching and very simple. Wasi Shah romantic poetry is known for with modern touch. His Poetry possess the gestures of modern love and affection due to which youth admire him and his poetry. He has written 3 books named Mujhe Sandal Kardo, Aankhein Bheeg Jati Hain and Mery Ho Ke Raho.

Wasi Shah Poetry in Urdu 2 Line is very well understood. He has also written many plays which got popularity in public. Babul, Thorhi Si Jaga Chaiye and Ek Tamanna Lahasil Si are some of his commendable write-ups for his he also nominated as best drama writer.
He served as an anchor on the talk shows, Raat Gaye and Syasi Theater. He is also a columnist. Wasi became safer of Pakistan's 1st digest magazine, Urdu digest.
Wasi Shah Famous Proses
Here are the famous proses of Wasi Shah:
Hazaron Mousamon Ki Hukmrani Hai Mere Dil Par
'Wasi' Main Jab Bhi Hansta Hun To Ankhain Bheeg Jati Hain

(This prose is taken from the poem Samundar Main Utarta Hun To Ankhain Bheeg Jati Hain)
Kis Qadar Zulm Dhaya Karte The
Yeh Jo Tum Bhool Jaya Karte The

(This prose is taken from the poem Kis Qadar Zulm Dhaya Karte The)
Mujh Pe Chaa Jao Kisi Aag Ki Surat Janan
Aur Meri Zaat Ko Sukha Hua Jungle Kardo

(This prose is taken from the poem Apne Ehsas Se Choo Kar Mujhe Sandal Kardo)
Which are the famous poetries by Wasi Shah?
• Mere Moula
• Abhi kuch bhi nahi badla
• Aadhi raat ke sannaty main
• Uski ankhon mein mohabbat ka sitara hoga
• Tumhain janan ijazat hai
• Tab yaad bohat tum aati ho
• Mujhy har kaam se pehly
On this page, you can easily read Wasi Shah poetry, ghazal, nazm, shayari in Urdu, Hindi & English Languages and also the poetry of other famous poets such as Ahmad Nadeem Qasmi, Bashir Badr, Ameer Khusro.