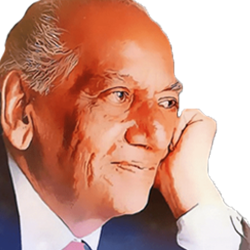 Faiz Ahmed Faiz is one of the famous Urdu poet in Pakistan and all over the World. His poetry allows readers to express their inner feelings with the help of beautiful poetry. Faiz Ahmed Faiz shayari and ghazal is popular among people who love to read good poems. You can read Faiz Ahmed Faiz 2 line Poetry and 4 lines Poetry, quotes and download poetry images can easily share it with your loved ones including your friends and family members. Up till, several books have been written on Faiz Ahmed Faiz Shayari in Urdu & English from different categories.
.
Revolutionary poet Faiz Ahmad Faiz was born on February 13, 1911, in Sialkot. Faiz Rose as a Muslim, he was trained by the Persian classical poets Rumi and Hafiz, and as he grew up he learned to read English, French and Russian literature. A person who has done a lot to give a new look and impression to Urdu poetry is Faiz Sahab. Those who have a special fondness for Urdu poetry are familiar with the brilliant work of Faiz Ahmad Faiz. He is a revolutionary poet, songwriter, and intellectual whose work has been translated into many languages, including Russian and English. Faiz Ahmad Faiz Poems & quotes of early times had been conservative, light-hearted narration on love and beauty. When he was in Lahore and trying to expand his career in politics, community, and the thematic relatedness he felt was essential in both life and Poems.
Faiz Ahmed Faiz was died on November 20, 1984 in Lahore, Punjab Province. He was a leading left-wing intellectual, revolutionary poet, and one of the most well-known poets of the Urdu language from Pakistan. Faiz Ahmad Faiz started writing on the conventional subjects of love and beauty, but shortly these conventional subjects came together in the larger social and political issues of the day. It changes away from romance to realism, beautifully defined in his poem ""Mujh se Pehli si Mohabbat meri Mehboob na maang".
Faiz Ahmed Faiz was rewarded by Soviet Russia with the prestigious Lenin Award for Peace and his poems have been translated into the Russian language. His poetical collections include Naqsh-e-Faryadi (1943), Dast-e-Saba (1952), Zindan-Nama (1956) and Dast-e-Tah-e-Sang (1965).Read the latest and best collection of Faiz Ahmad Faiz Shayari, Ghazal, Poems in Urdu and English. On the other side, The Shayari is also classified into different categories such as Sad Poetry, Love Poetry, and Attitude Shayari online on HamariWeb. You can share your favorite verses from Faiz Ahmad Faiz poetry collection online.