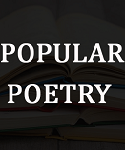 Popular Poetry Pics allows readers to express their inner feelings with the help of beautiful poetry images dp for whatsapp. Poetry pics in Urdu and sad poetry pics in 2 lines are popular among people who love to read good poems. You can read 2 and 4 lines love poetry images and download popular Urdu poetry images pictures can easily share it with your loved ones including your friends and family members. Up till, several books have been written on popular shayari. Urdu shayari pics dp for whatsapp readers have their own choice or preference and here you can read popular poetry in Urdu images & English from different categories.
Poetry Pics DP For Whatsapp – Poetry is a perfect medium to give people idea insight into our inner feelings and emotions. It is a reason that the poetry pics in Urdu are popular among people. When a person reads poetry or Urdu Shayari images, he/she gets a better perspective of the world. On our website, you can view the love poetry images along with sad poetry pics in 2 lines dp for whatsapp.
It is a painful experience when we lose a connection with a person we love the most. It makes us stressed and depressed. On this page, you can view very sad poetry in Urdu images and can overcome your feeling of loneliness and anxiety. Besides that, you can also view Urdu Shayari images dp for whatsapp on other key topics.
Our vast collection of romantic poetry images dp for whatsapp is a great resource for people who want to impress their loved ones with the best poetry pics and photos. If you are a person who wants to read popular poetry images or Urdu Shayari images then the option of download is also available. You can simply download Urdu poetry images pictures and can share them with the people who possess a special place in your life.