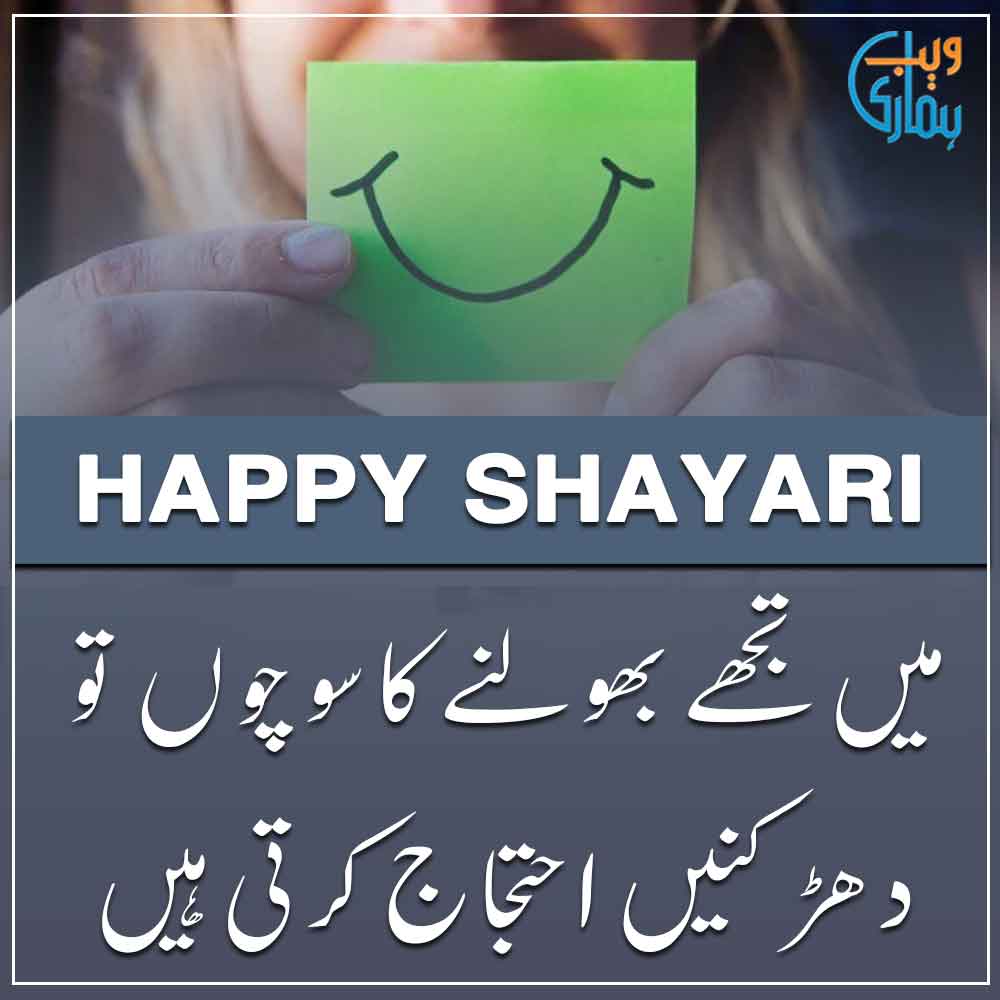 Happy Poetry is best way to express your words and emotion. Check out the amazing collection of express your feeling in words. This section is based on a huge data of all the latest Happy Poetry in Urdu that can be dedicated to your family, friends and love ones. Convey the inner feelings of heart with this world's largest Happy Poetry in urdu 2 lines, Quotes & Shayari compilation that offers an individual to show the sentiments through words.
Happy Poetry
Happy Poetry is an amazing collection of Urdu Poetry and poems based on joyous feelings and gestures. Poetry tends to be the best way to say your heart loud, to praise someone, or to motivate your loved ones.
Find out the best happy quotes that is based on all the famous quotes here. We have compiled all the handpicked Happy Poery in Urdu for our valuable visitors who are looking for an authentic source of learning, Reading, or sharing to their family and close friends. These poetries will surely give you a feeling of comfort as it is one of the best sources to show your inner emotions and to mold the heart of the one with whom you are sharing it.
Check out the latest collection of Happy Poetry in Urdu written by famous poets as well as read the latest Urdu Happy Quotes from the vast collection of new poets. Happy Shayari in Urdu text images are also available and easy to access. So don't need to wait for more, explore the best poetry.