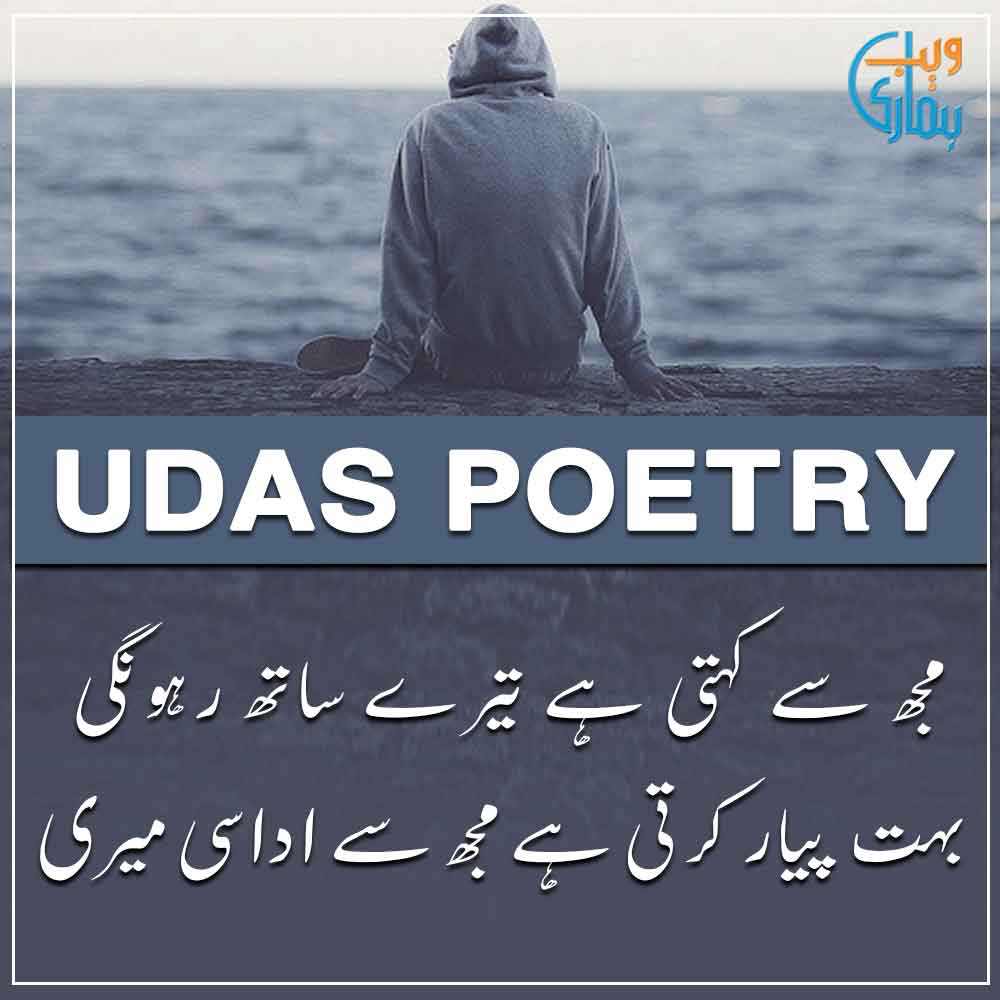 Udas Poetry is best way to express your words and emotion. Check out the amazing collection of express your feeling in words. This section is based on a huge data of all the latest Udas Poetry that can be dedicated to your family, friends and love ones. Convey the inner feelings of heart with this world's largest Udas Poetry compilation that offers an individual to show the sentiments through words.
Udas Poetry
Udas poetry is a very common way of expressing sad feelings. Poets in the East have written thousand of poetries to describe the feeling of grief and pain. When we feel devastated, stressed or sad Udasi poetry helps us to convey our feelings in words. Saying out loud your pain and grief is not an easy thing. It takes lots of effort and courage to tell anyone how sad you are and how much in pain you are. Udas poetry in Urdu is the medium to describe that we are not okay or the feeling of this sadness is making us think how terrible the situation is.
There are lots of poets who have written many poems and short poetry to cover this feeling. John Eliya, Faraz, Ghalib, and many other known poets penned down the pain of their hearts in words by using this medium. We have gathered all the Udas poetry in Urdu for people who like to read such poetry or they want to use it to express their heart. These poetries have the power to connect with people. Udasi poetry is usually carried out due to heartbreak where people lost their love due to any reason. We have collected some amazing Udas Poetry for our visitors. These poetries can be easily shared with your friends, family, or loved ones to let them know about your feelings. Give it a read and save the one you liked the most.