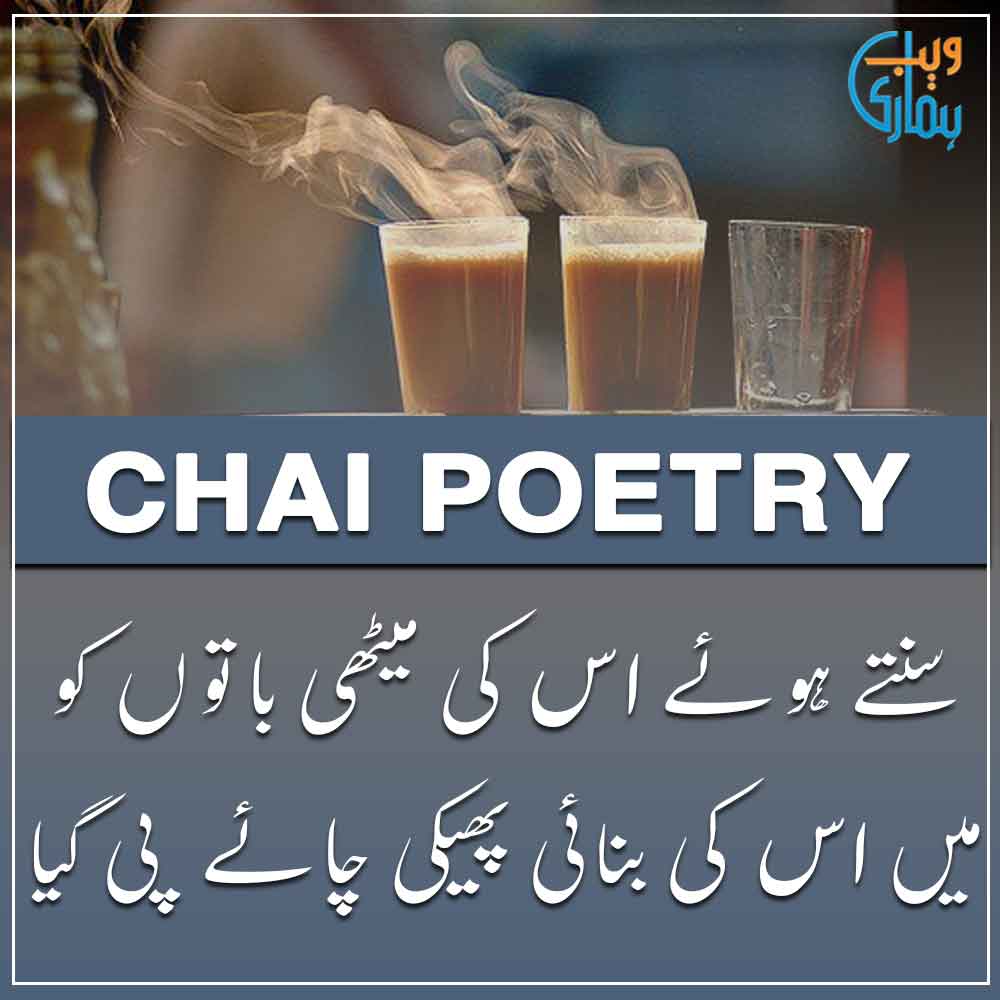 Chai Poetry is best way to express your words and emotion. Check out the amazing collection of express your feeling in words. This section is based on a huge data of all the latest Chai Poetry in urdu that can be dedicated to your family, friends and love ones. Convey the inner feelings of heart with this world's largest Chae poetry in urdu 2 lines compilation that offers an individual to show the sentiments through words.
Chai Poetry
No one can deny the importance of urdu poetry in literature. It is a perfect medium to express our thoughts and feelings to another person. When talking about Chai poetry, it does not need an introduction. Several renowned poets have written chaye poetry in Urdu, ghazals, and nazms.
In Pakistan, India, and other countries, there is a huge fan base of chai poetry in Urdu. However, Pakistanis is big tea lover or meeting seems incomplete without the tea. It is regarded as a perfect medium to develop social interaction between people. Due to this reason, poetry lovers want to read 2 line shayari on chai as it ignites the good memories that they have spent with their friends and family members.
The best part about Tea Poetry is that it can be said or narrated on different occasions. No one can undermine the aromatic and fresh taste of evening tea. Poets expressed it in the form of words with the help of sham ki chai poetry. It truly elaborates the environment that a person feels with each sip of tea.
The 2 lines chai poetry in Urdu & English can deliver a message in text to the audience in simple words. In the modern era of technology and connectivity, the sharing of chai poetry images over whatsApp and other social media platforms is increased. However, on our website, you can simply download chai poetry in Urdu, Hindi & English without any hassle.