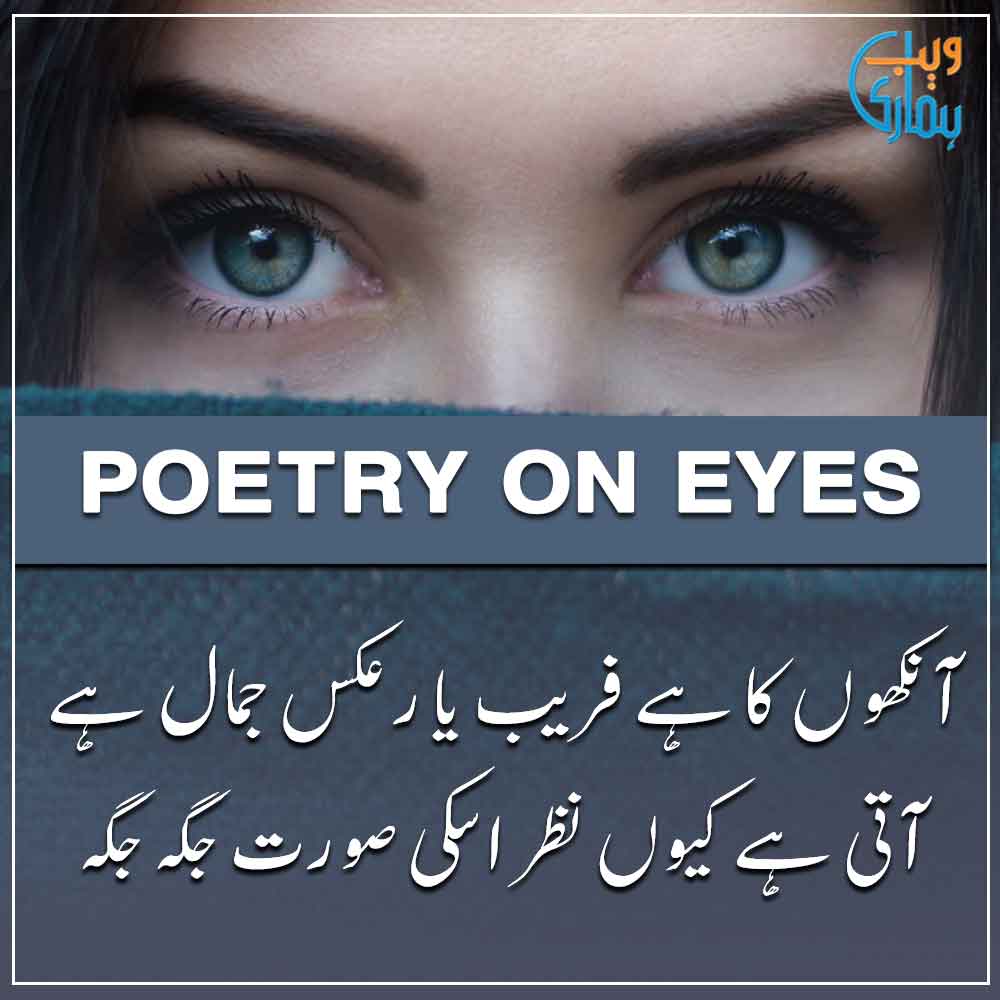 Poetry on Eyes is best way to express your words and emotion. Check out the amazing collection of express your feeling in words. This section is based on a huge data of all the latest Eyes Poetry in urdu that can be dedicated to your family, friends and love ones. Convey the inner feelings of heart with this world's largest Aankhein Poetry in urdu 2 lines & khubsurat aankhen poetry in urdu compilation that offers an individual to show the sentiments through words.
Poetry on Eyes
Eyes are the reflection of the Soul. Thousands of poetries have been written on Eyes by many known poets in various languages. All these beautiful poetries describe the deepness and the beauty of the eyes. Poetry on Eyes can be found on this website easily. Many well-known poets have written love poetry on eyes that describe the enchantress of their love.
Urdu Poets from older times have penned down the topics for their poetry that are directly related to khubsurat aankhen poetry in urdu. Even one of the top-notch poets has also expressed their lovers beautiful eyes in poems. Poetry on eyes by Ghalib is one of the most expressive poetries. Eyes Poetry in urdu usually the praising statements from a loved one that indicated the loving sentiments.New visionary poets are still writing over this topic that communicates emotions. A person's eyes reveal a wide range of emotions that is also described as attitude eyes poetry in Urdu.
A wide range of Aankhein shayari Urdu is available on this page. People interested in poetry can check out poetry on ankhain in Urdu. This collection is based on one line poetry on eyes, and poetry on eyes in English 2 lines. Visitors can find poetry in written format as well as in pictures of 2 line shayari on eyes and long poetry on eyes in Urdu. These poetry can be easily shared with your loved ones.