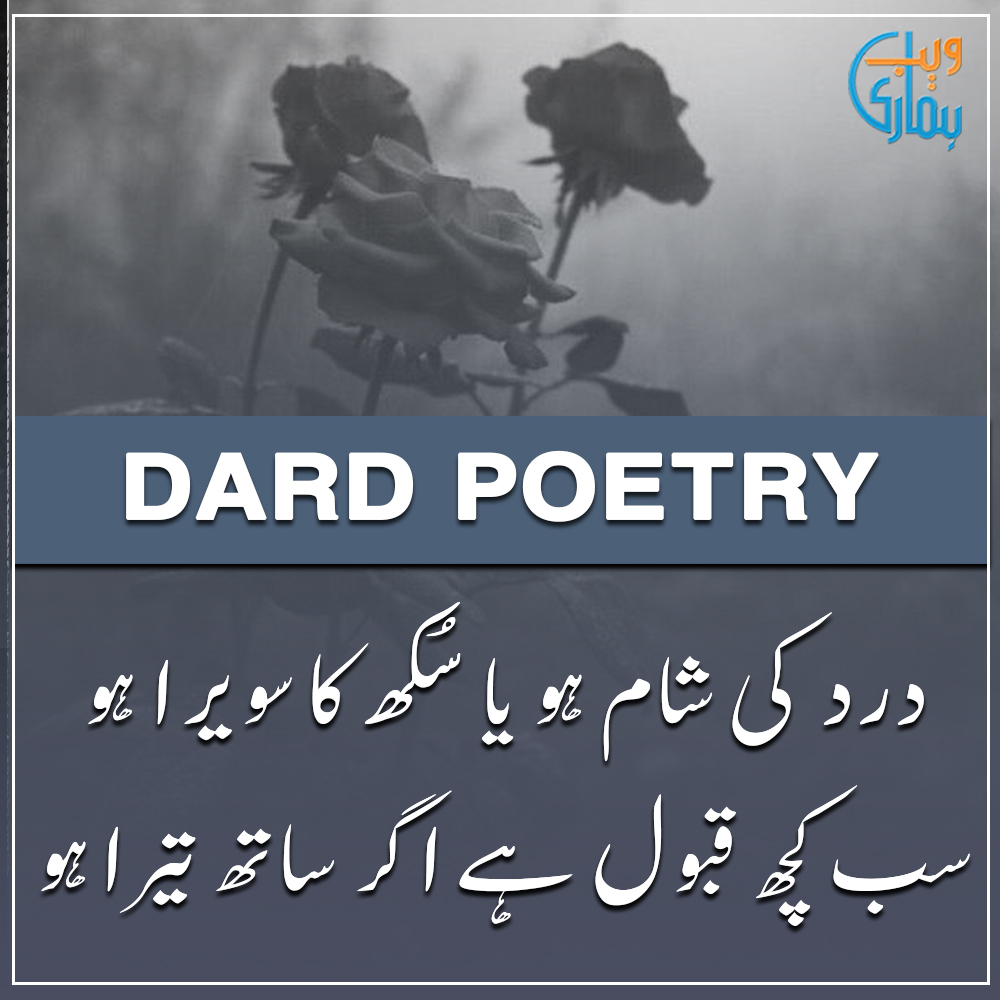 Dard Poetry is best way to express your words and emotion. Check out the amazing collection of express your feeling in words. This section is based on a huge data of all the latest Dard Shayari that can be dedicated to your family, friends and love ones. Convey the inner feelings of heart with this world's largest Dard Shayari compilation that offers an individual to show the sentiments through words.
Dard Poetry
Dard Poetry has a great ability to reveal your emotions to others. The recitation, sharing, and listening of Dard Bhari Shayari in Urdu are common among literature lovers. Different writers and poets have taken advantage of this form of poetry in their texts or verses. With the help of Sad Poetry they conveyed their message to readers.
Each one of us faces a bad period in our lives. However, the Dard Poetry in Urdu enables us to deal with all these scenarios. It is a reason that people usually share the Dard Bhari poetry from famous poets with people they love the most including friends and family members.
Here, you can view the soulful Dard Bhari shayari in Urdu. You can also express your sad emotions in other languages. You can share the Dard Bhari Shayari in Urdu, Hindi, & English. Dard Bhari poetry from renowned poets such as Wasi Shah, Mirza Ghalib, Rahat Indori, Mir Taqi Mir and other poets is available here.