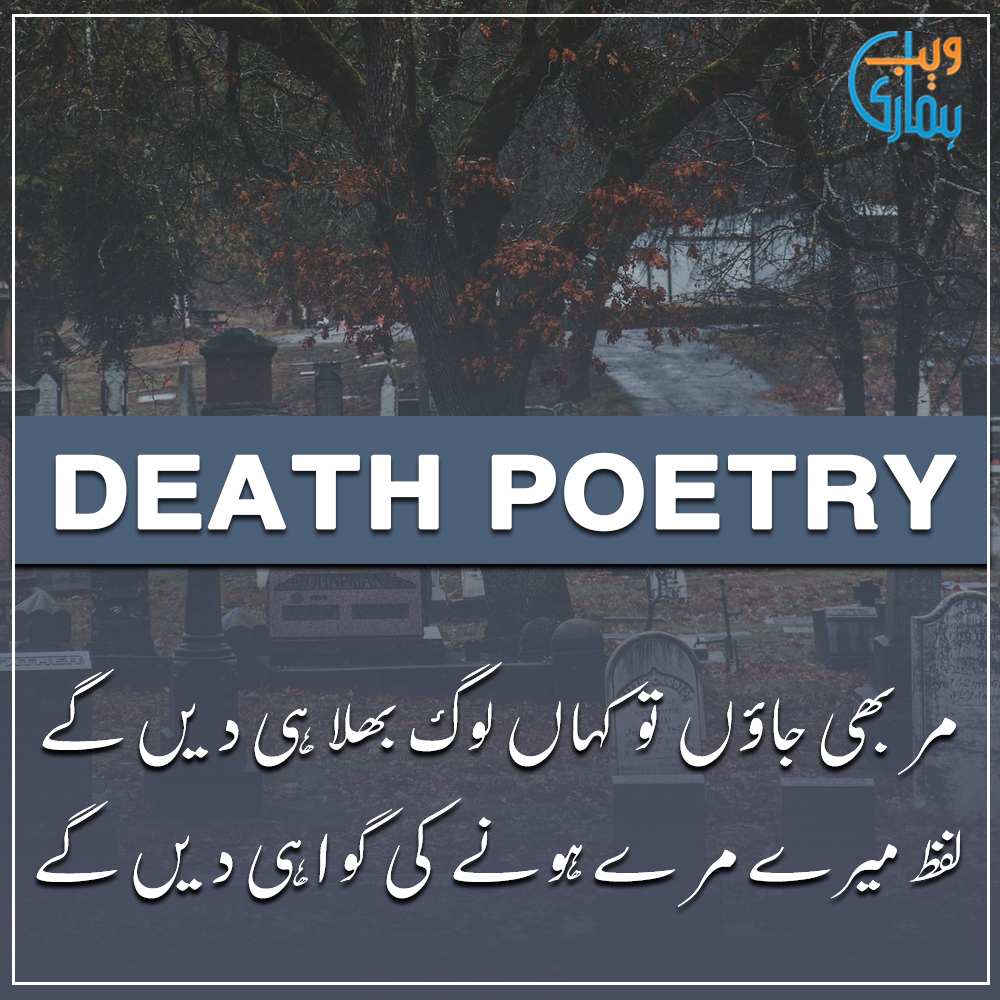 Death Poetry in Urdu is best way to express your words and emotion. Check out the amazing collection of express your feeling in words. This section is based on a huge data of all the latest Death poetry in Urdu that can be dedicated to your family, friends and love ones. Convey the inner feelings of heart with this world's largest Poetry on death in urdu & poetry for Marhoom compilation that offers an individual to show the sentiments through words.
Poetry is a perfect medium to express our feelings. However, no one can deny the importance of pain that we face after the death of our loved ones. It is a reason that the Death Poetry in Urdu is popular among the people. Up till several poets have written the death kafan sad poetry. They perfectly highlighted the events associated with death through Maut Poetry or death judai poetry in urdu sad.
Fathers are like the head of families. Their presence in the lives of children assists them to excel and progress. However, their death leaves a huge impact on the personality of their children. The Poetry on father Death allows children to share their pain and feelings in the form of poetic words.
No one can love us more than our mothers. It is a reason that Allah compared his love for us with the mother's love. She is the most important person in our life and her death is an unbearable loss for children. They often utilize the medium of urdu poetry on mother death to pay tribute to their departed Moms.
The grave is the final resting place of any person. There is a strong connection between grave and death. Qabar Poetry tells us the reality of life and guides us to prepare for life after death and the Day of Qayamah. On our website, there is a vast collection of Qabar Par Shayari in Urdu by famous poets. In addition, you can also read and share Maut Poetry, Inteqal Poetry, Kafan Poetry, and other forms of death poetry.