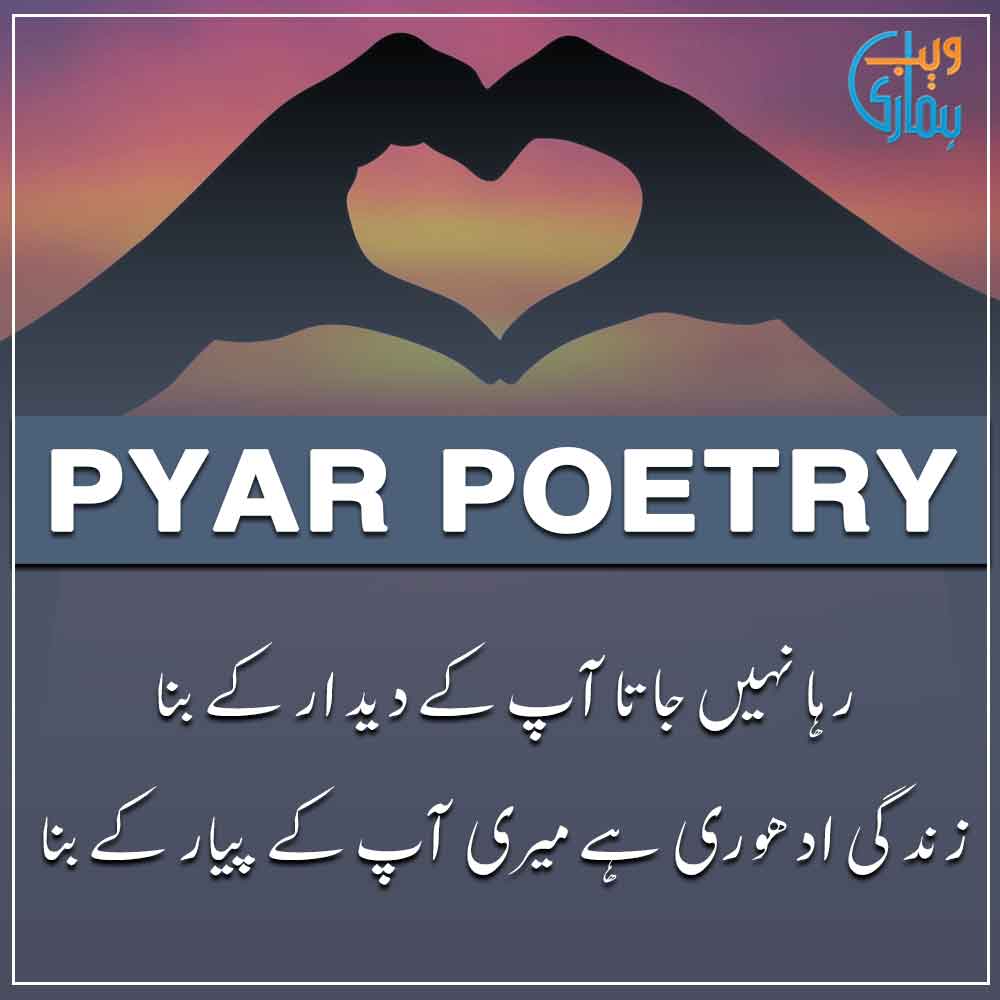 Pyar Poetry is best way to express your words and emotion. Check out the amazing collection of express your feeling in words. This section is based on a huge data of all the latest pyar shayari that can be dedicated to your family, friends and love ones. Convey the inner feelings of heart with this world's largest Pyar Poetry in Urdu 2 Lines compilation that offers an individual to show the sentiments through words.
Pyar Poetry
When a person wants to express love, Shows the inner feeling, or wants to praise someone's beauty, usually select the most expressive medium that is poetry. Pyar Poetry describes the beauty of love that let an individual feels the best in the world. It gives people a chance to be more expressive for their affection and love they feel for their soul mates.
Pyar Shayari 2 Lines is one of the most loved topics of youth, and poets of Urdu language have written the best poetry on this subject. We have gathered all the amazing verses on pyar poetry in Urdu for all the poetry lovers. Pyar Bhari Shayari in Urdu will enhance the gist of your relationship and give it a fresh loveable start.
Go through the entire page, read all the beautiful sacha pyar poetry on behalf of famous poets compiled here that can also be shared with your loved ones easily. Pyar Shayari images are also available to comprise the best Pyar Ghazal collection. You can also share the latest Pyar Shayari Urdu as your SMS or Whatsapp status. This beautiful Pyar ki Shayari in Urdu page is updated on daily basis to facilitate the readers with the newest poetry.