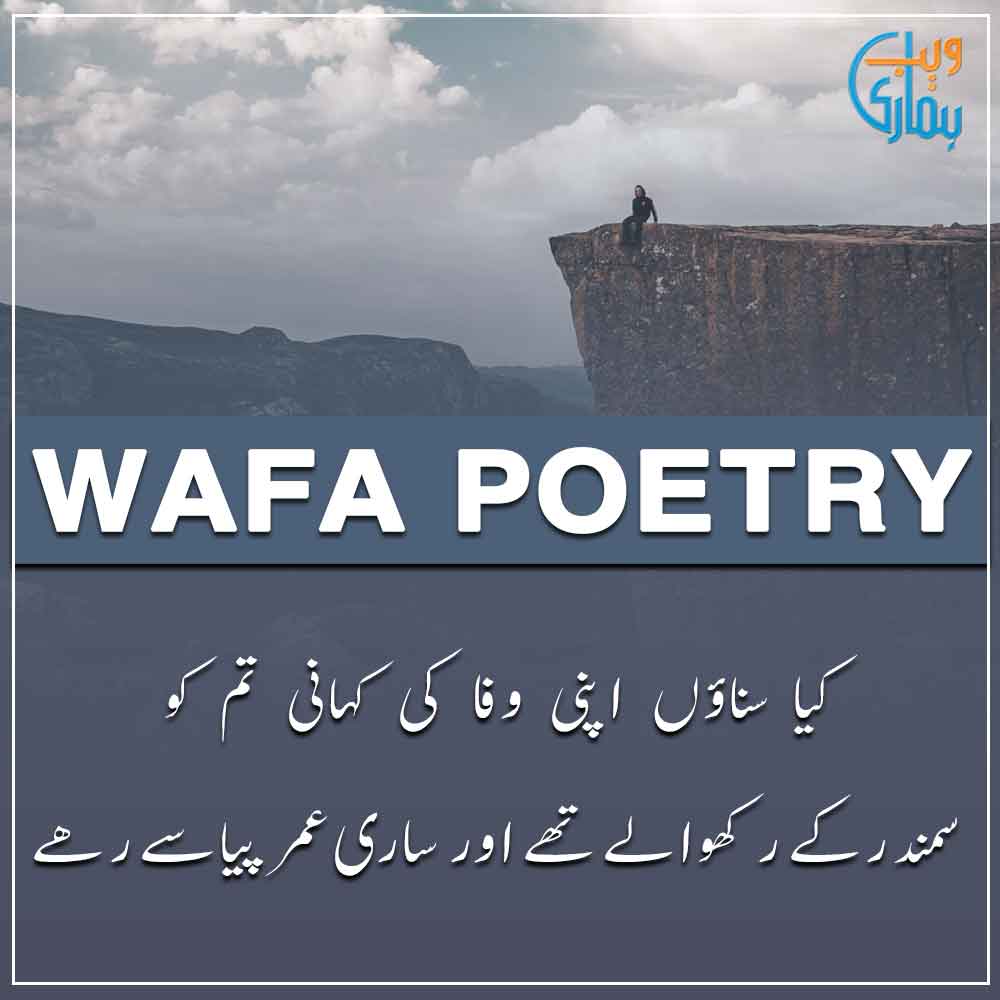 Wafa Poetry is best way to express your words and emotion. Check out the amazing collection of express your feeling in words. This section is based on a huge data of all the latest Wafa Shayari that can be dedicated to your family, friends and love ones. Convey the inner feelings of heart with this world's largest Wafa Poetry in urdu 2 lines compilation that offers an individual to show the sentiments through words.
Say your heart loud with Wafa Poetry and express all the feelings of your heart in the form of poetic verses with this amazing Wafa Poetry collection. Love, hate, happiness, sadness these all emotions every human keeps in their heart and express them in different situations and the feelings of the heart in their life. We have come up with the best Wafa Shayari compilation that is based on meaningful poetry.
This Wafa Poetry in Urdu collection is taken from the famous and renowned poets of the Urdu language who have converted the hearty emotions in the form of Wafa Shayari in Urdu. Almost all the famous urdu poets from past and present have penned down a lot of Wafa Poetry in urdu 2 Lines as well including Mir Taqi Mir, Mirza Ghalib, Parveen Shakir, and Wasi Shah. Ghazals, Nazams, short poetry based on mixed feelings have gathered here for all looking for the best compilation of Wafa Shayari.
This page is comprised of the poetries of poets who have a strong grip over their way of writing and delivered the exact sentiments of heart in their Wafa Shayari 2 line write-ups. We have also provided this Wafa Shayari images for all the reader who wants to share it in a pictorial form. Readers can also find Wafa Poetry SMS images in Urdu and Urdu written sms text of their favorite poetry.