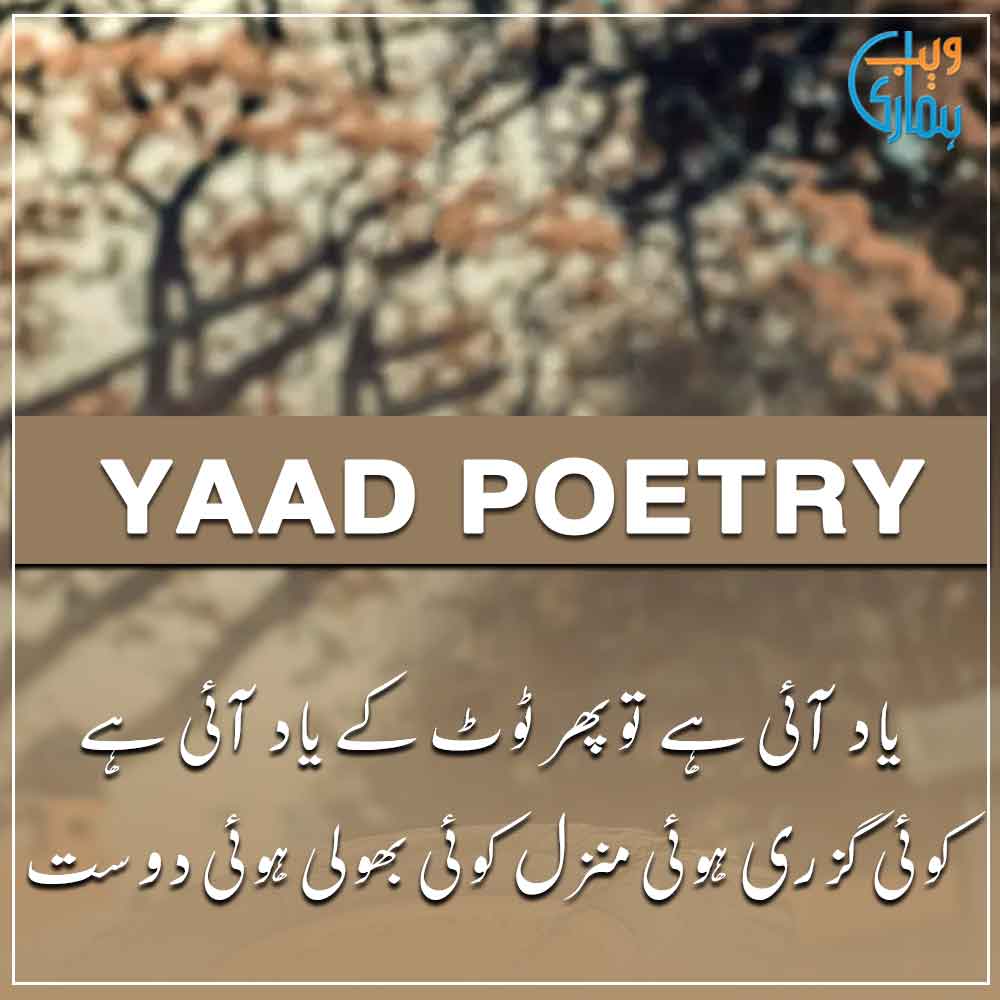 Yaad Poetry is best way to express your words and emotion. Check out the amazing collection of express your feeling in words. This section is based on a huge data of all the latest Yaad Shayari that can be dedicated to your family, friends and love ones. Convey the inner feelings of heart with this world's largest Yaad Poetry in urdu 2 lines compilation that offers an individual to show the sentiments through words.
Poetry is the most convenient medium to deliver the heart's feeling especially when you are feeling alone and you find out the exact yaad Poetry that describes your feeling well. Yaad poetry comprises the basis of loneliness, memories, heavy heart, and sad emotions. A lot of famous poets have said the best yaad shayari that narrates the background of the sentiments that one observes.
We have gathered the best collection on Yaad poetry, yaad poetry in urdu 2 lines and includes all the yaad ghazals. All the shayari on yaad at this platform is updated and our visitors can find the latest Yaad poetry in Urdu here with just a single click.
Check out all the amazing Yaad Poetry in Urdu penned by famous poets as well as read the latest Yaad Poetry in Urdu text from the vast collection of new poets. Yaad shayari in urdu and Yaad poetry images are also available and easy to access. Explore the entire page and share your favorite poetry with your loved ones.